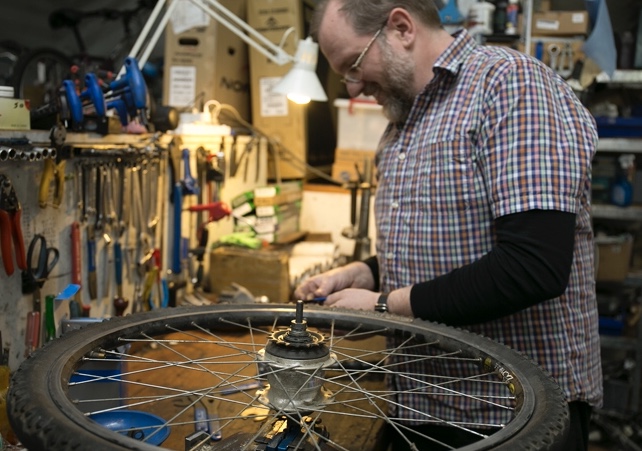 Bike Sales & Repairs in the High Country!
Stop by for quality repairs, sales, parts & accessories, bike hire, unique gifts for cyclists, professional bike fitting, cycle training and bikey chats.
To learn the science of bicycle mechanics, Steve travelled to Colorado Springs, USA, to train at Barnett Bicycle Institute.
After refining his bike mechanic skills, Steve's favourite tool became the torque wrench because "too tight ain't right!".
Contact us with any sales or repairs queries.